Step 1: Click Add App button on the top right corner.
Step 2: On the Search bar type Social Media Stream then hit Enter.
Step 3: On the Search Results choose the Social Media Stream App.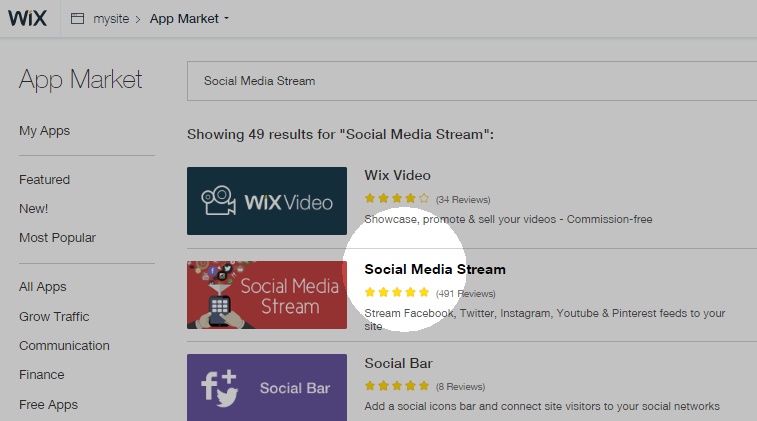 Step 4: Click the Add to Site button on the top right of your screen and the Social
Media Stream app will be automatically installed on your Wix account.